The definition of art
What is art? Well, it can be just about anything. Art should not be something that can be defined by a simple sentence. Art is the creative expression of ideas, feelings, emotions, with a goal to evoke a response out of the viewer or audience. Art constitutes creativity.
Art & relationships
Art, in its many forms, can affect both day to day life and the relationships we have built. Music specifically, can have a direct relation to the experiences we have within our relationships. Music especially, has the ability to evoke such strong emotions, it may help you relax, energize you or cheer you up.
In terms of real-world application of the musical influence Frank Ocean provides, many of his songs include lines that may be relatable to the listener. Whether it be about heartbreak, requited or unrequited love, or struggles with sexuality, Frank Ocean's music can cater to a wide range of people and problems. It provides many individuals with a lot of assurance to know that someone else is going through the same things they are going through. That they are not so «individual» after all. Frank Ocean sings about his issues, Instead of drowning in his problems, Ocean uses music to convey his thoughts and feelings. Some may not understand the weight behind the lyrics of his songs, yet other may see it perfectly.
The change
Since my first introduction to Frank Ocean, I have begun to look at life through a different lens and am learning to use problems to inspire and create. Ocean has taught me not to let issues or challenges get in the way of enjoying life in the present, and to live without dwelling on the past or on things that cannot be changed.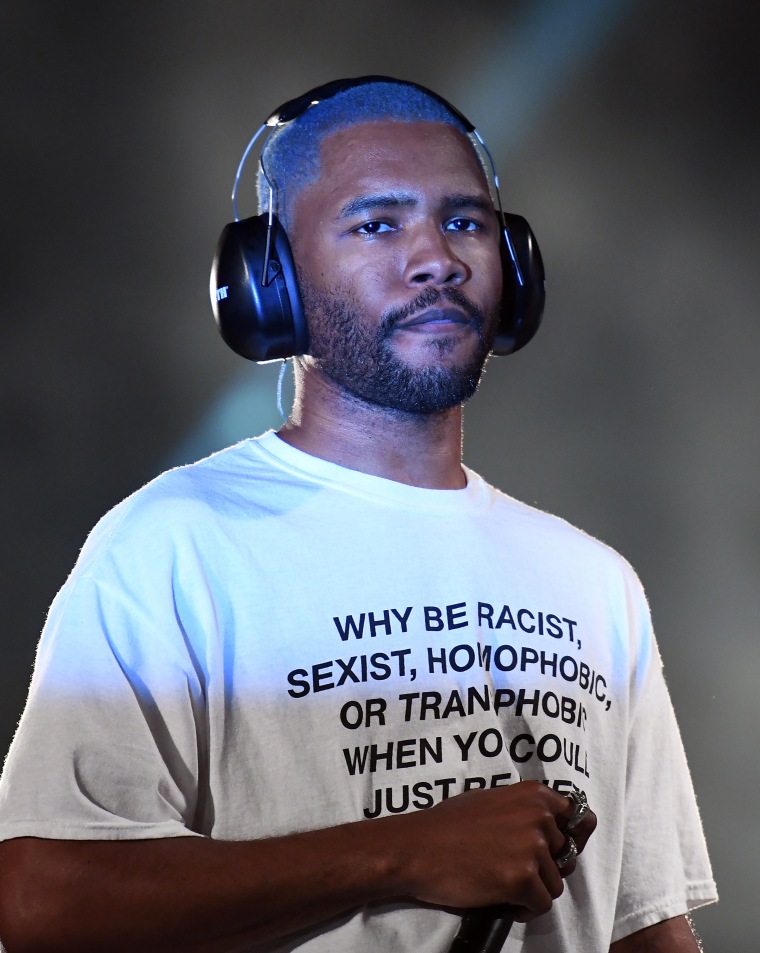 Some of my favorite lines.
«I care for you still and I will forever

That was my part of the deal, honest

We got so familiar

Spending each day of the year, White Ferrari

Good times»
I love this part in the song because like the title suggests, Frank Ocean compares the person he sings about to a White Ferrari. When you buy a car, it is your duty to take care of the car, and Ocean feels as if he owes the same care and love to the person as the car. Furthermore, the White Ferrari symbolizes the sincerity and tenderness of their love, as it is something incredibly precious and valuable.
«I'm sure we're taller in another dimension

You say we're small and not worth the mention»

-Frank Ocean (White Ferrari)
Frank Ocean uses a play on words here as he describes the word dimension in two senses: one being the literal dimensions of height, hence «taller…small» and the other being as in time and space. In the alternate dimension, where things tend to be completely different then in the original world, Frank and the person would be «taller.» In other words, he uses the word taller as a means to describe the importance and significance of their relationship.
«If I could see through walls

I could see you're faking

If you could see my thoughts

You would see our faces»
Here Frank uses the «walls» to represent the emotional disconnect between the person he is addressing. This discordance is amplified by the lines about the difference between their inner thoughts. Frank is always thinking of them, while he claims that they are not sincere about their feelings towards him.
«All the things I didn't mean to say

I didn't mean to do

There were things you didn't need to say

Did you mean to? Mean to…»

-Frank Ocean (Ivy)
While these lines do not really pose a lyrical significance, I appreciate the power between needing and meaning to say something.
«I may be younger but I'll look after you

We're not in love, but I'll make love to you

When you're not here I'll save some for you

I'm not him but I'll mean somethin' to you

I'll mean somethin' too»

-Frank Ocean (Nikes)
In this verse, I love the fact he mentions age as a factor in the relationship. As he is the younger one of the two, he challenges the norms of typical relationship tropes. The older person in a relationship tends to play a more parental role, whereas Frank clearly defies this standard. These two lines also really speak to me because of their relatability. I skipped a grade when I was younger, causing the majority of my friendships and relationships to have a year difference in age. Finally, I want to talk a little about the final two lines of this verse. Frank describes his emotions as he accepts the fact that he is not the man his partner is involved with, but that he will have some importance to them sometime in the future.
Fin.